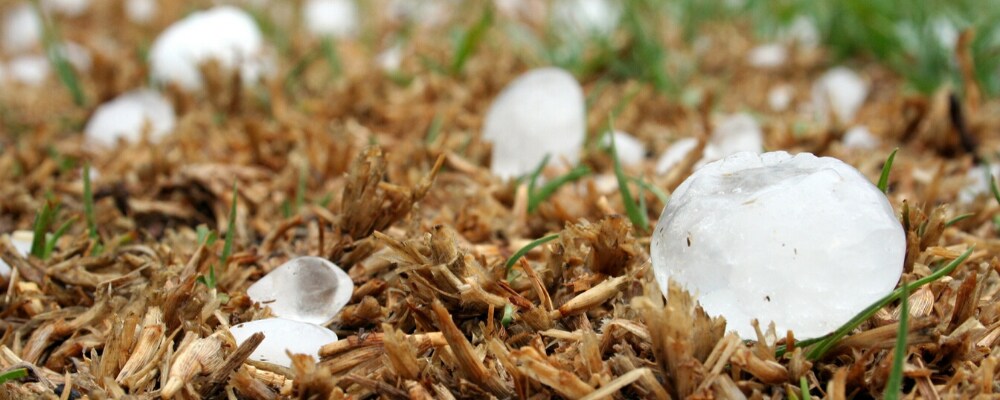 Here are some things you need to know.
Those hail damaged car sales look very tempting, but is it a poor decision to buy a car with hail damage in Colorado? Hail damaged cars for sale often come with a much lower price tag, but you are concerned about whether the savings were worth it. It's perfectly acceptable to purchase a hail damage car in Colorado, and when you are buying under the right conditions, it's a great decision. We will look at when to buy hail-damaged vehicles, how much hail sale discounts are, when to avoid the sale, and how to get insurance coverage for your new purchase.

View Hail Sales in Colorado Springs


When to Buy a Car with Hail Damage
When you see dealerships selling hail-damaged cars, you might wonder when the right time to buy one would be. As far as timing goes, you will want to act sooner rather than later. Hail sales don't last long, and neither does the hail season. As far as the condition of the car, that's another story. It's ideal to purchase used or new vehicles with hail damage when the defects/damage aren't too significant. You can score quite a discount in Colorado if you aren't concerned about the minor imperfections of the hail-damaged car. This discount could even outweigh what it would cost to fix the minor damage.


When Not to Buy a Car with Hail Damage
To answer this question, you must consider how much hail damage devalues a car. If the hail damage is significant enough to drastically lower the resale value, cause concern by merely looking at the vehicle, or if the damage somehow impedes the operation of the car, it might be best to steer clear. Besides, you want to know that you will be able to insure the newly purchased hail damaged car in Colorado. Too much hail damage might translate to no insurance coverage.


Can You Get Insurance on a Hail Damaged Car?
Not every insurance company will provide a policy to pre-existing hail-damaged cars. For many insurance companies, it's seen as a loophole to create fake insurance claims. However, some companies are willing to work with hail damaged car buyers with specific requirements. You might not be able to file any hail-related claims soon after the purchase or might require a complete evaluation of the vehicle before the insurance begins to work with possible future hail damage claims. In these cases, you could find yourself solely responsible for hail damage repairs in the future, even with comprehensive coverage. You might find that's a better option if you can afford to fix the hail damage before beginning your insurance policy. After the minor hail damage is repaired, look for a hail insurance policy that works for you.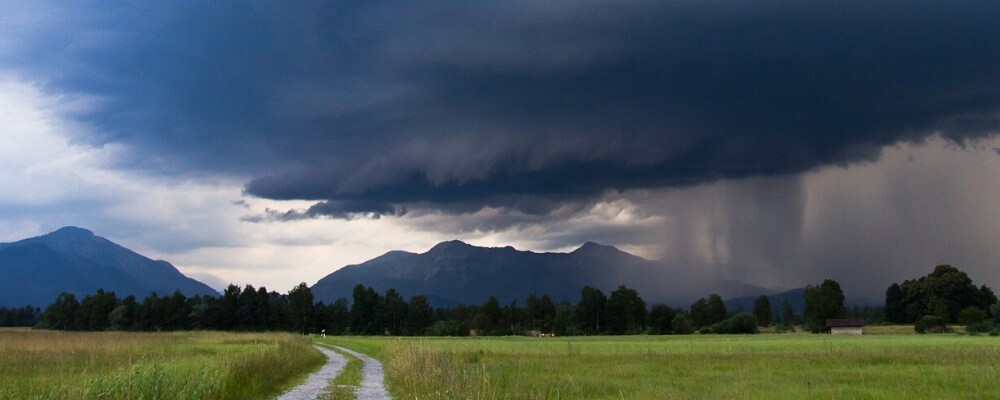 *Hail storm moving over the mountains.
When Does it Hail in Colorado?
Colorado is one of the states that are most prone to hail. Furthermore, most hail storms come with heavy winds, which further increase the chance of car damage. Colorado's hail season occurs between April 15 and September 15. Hail storms occur most frequently during June, while other regions in Colorado often have destructive hail storms in August. June to August is usually the time frame where the most intense hail storms that cause the most damage will occur. During the Summer, eastern Colorado residents will often see hailstones measure between one and two inches in diameter, while falling at up to 80 mph. Many areas often see tennis ball size hailstones as well. In August 2019, the largest hailstone in Colorado history fell just Northwest of Bethune, CO. The historic hailstone measured 4.83 inches in diameter and weighed 8.5 ounces. The previous record was 4.5 inches. If your car is damaged by hail or falls victim to a future hailstorm, stop by our collision center in Colorado Springs for an estimate and top quality paintless dent repair.

Visit Phil Long Collision Center


How Much of a Discount Does Hail Damage Give Car Buyers?
After a good hail storm, car lots will give substantial markdowns on the price of new and used vehicles that have been damaged by falling hail. The discount you receive on used cars with hail damage depends solely on how much the value is decreased. Hail sale discounts on new vehicles can be much higher. In the past, we have passed on hail sale discounts up to 50% off the original MSRP. As you wonder - should I buy a hail-damaged car - ask yourself if the savings are worth the damage. Often, the hail discount far outweighs the hail damage repair cost.


Hail Sales on New + Used Cars in Colorado
When it hails, we give big sales. It's a time when our family of dealerships provides the most significant discounts on vehicles that have received hail damage. We were leaders in hail sales during the crazy hail storms of 2016 and 2018 in Colorado, and we will continue to provide our customers with deep discounts in the future (on hail-damaged cars and non-damaged cars). The Phil Long Family of Dealerships has hail damaged cars for sale in Colorado after every significant weather event.

View Hail Damaged Cars for Sale


Ask Us About Hail Sale Discounts or Hail Damaged Cars Below