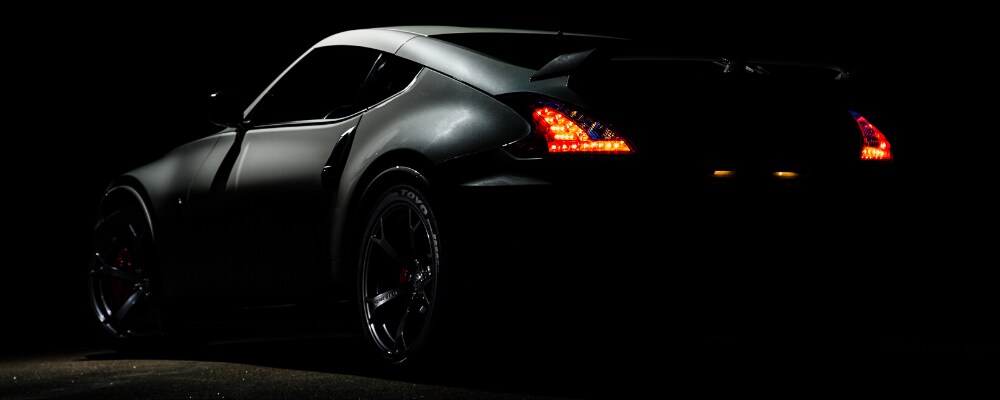 Our customers want to know how to avoid paying sales tax on a used car. We understand the dilemma. Not paying taxes saves money, and who doesn't like to save money? After all, paying the sales tax on a car purchase can become quite expensive. If you could avoid sales taxes on used cars in Colorado, you could save a lot of money. Let's look at your options and help you determine how to avoid sales tax on a vehicle.

View Used Car Inventory


Is it Possible Not to Pay Any Sales Tax on Used Cars? New Cars?
Yes. There are ways to avoid paying sales taxes on cars, buying used or new, but the options might not work for you. First, there's always the option to buy a car in another state to avoid sales tax. However, you will have to pay the tax when you register the vehicle back in your home state anyway. Let's continue to some other options.


How Can I Avoid Paying Sales Tax on a Car?
Legally, you do have a few options if you want to learn how to buy a car tax-free. Most tax-free options are not genuinely avoiding tax payments, but act as more of reimbursement of taxes paid. Here are the three most common ways to "avoid" paying sales tax on a car:
Buy in one of the states with no sales tax on cars.

Take advantage of sales tax exemptions.
File for tax credits.


Can I Buy a Used Car in a Different State to Avoid Sales Tax?
To take advantage of no sales tax cars, you would have to purchase the vehicle in another state that doesn't charge a sales tax. Several different states don't charge sales tax on a used car. These states include Alaska, Montana, Delaware, Oregon, and New Hampshire.


Do I Have to Pay Sales Tax on a Car When I Move?
If you purchase a car in one state and then move to another, you might still have to pay taxes. However, if you purchase your vehicle 90 days before moving, you might be able to avoid paying car registration taxes in the new state of residence.


How Much is the Average Sales Tax Rate on Cars?
The average sales tax rate on vehicle purchases in the United States is around 4.87%. The most expensive standard sales tax rate on car purchases, in general, is found in California. That tax rate is 7.25% plus local tax. However, certain states have higher tax rates under certain conditions. In Connecticut, vehicle purchases over $50,000 are taxed at 7.75%, vehicles weighing over 5,000 lbs. get taxed at 8% in the District of Columbia (Washington D.C.), and, in Pennsylvania, vehicles are taxed at 8% just for the City of Philadelphia. In Colorado, car buyers are only paying a 2.9% tax plus the county, city, and district taxes. Colorado offers one of the lowest car sales taxes in the country, aside from the tax-free states. You can review the car tax rate by state to see what other areas charge.


Does Colorado Charge a Sales Tax on Car Purchases?
In the State of Colorado, you are going to pay 2.9% on any car you purchase. In addition to these fees, you are also responsible for any county, city, and district taxes. That's why it could be more expensive to buy a car in some areas than others, even within a particular state.


Is Sales Tax on a Car Based on Where You Live or Where You Buy the Car?
First, the vehicle sales tax is dependent on where you buy the vehicle. Sales taxes will get applied during purchase, lease, or ownership transfer due to purchase, and the tax rate is determined by the state in which the vehicle was purchased. However, if you are buying in a different state where there is no vehicle sales tax, you might be able to take advantage of tax-free car sales.
Second, aside from vehicle sales taxes, you may find yourself paying personal property taxes on vehicle ownership. Unlike sales tax, personal property taxes paid on vehicles is dependent on where you live, not where the car was purchased. These taxes are paid annually and typically when you renew your vehicle registration. The good news is that the personal property taxes paid are based on car resale value, which will decrease yearly as your car depreciates and loses resale value.


About Phil Long Dealerships
If you want to know how to avoid paying sales taxes on used cars, you can look through our guide above, but this is one area that's hard to get around. Instead, focus on getting the best price possible on your next used car at first. This way, you can use the savings you receive to pay the sales tax bill or personal property tax (unless you were able to buy tax-free as instructed before, and then all the savings are just savings). At Phil Long Dealerships, we provide high-quality new, certified pre-owned, and used vehicles at the lowest price possible. That's why we've become the trusted source for Colorado car buyers' needs. Contact us for sales, service, and parts.
Make an Inquiry About Vehicle Sales Tax in Colorado or New Mexico
* Indicates a required field